Glowing Skin Bundle
Item is in stock
Hurry! Low inventory
Item is out of stock
Item is unavailable
This combination will be a heartfelt declaration of love to your skin. Shower with our soothing soap bar, a blend of natural and essential oils, honey and herbs that is gentle to your skin. For any dry or irritated areas, lavishly apply our Multipurpose Balm, providing nourishment and relief. Should deeper pain and body aches arise, turn to the rejuvenating power of our Bee Venom Cream. With this remarkable trio, treat your skin to the care it deserves.
This bundle contains the following products:

Benefits by Ingredient
Bee propolis is a natural and effective ingredient to improve your skin health.
Acne Agent

Propolis's antibacterial powers can help to eliminate the bacteria that cause breakouts. If you suffer from conditions such as eczema, psoriasis, or rosacea, propolis's anti-inflammatory compounds can provide soothing relief for irritated or inflamed skin.
Wound Healing
In addition to these benefits, propolis can promote skin healing by stimulating the growth of new skin cells, making it a fantastic remedy for wounds, burns, and other skin injuries.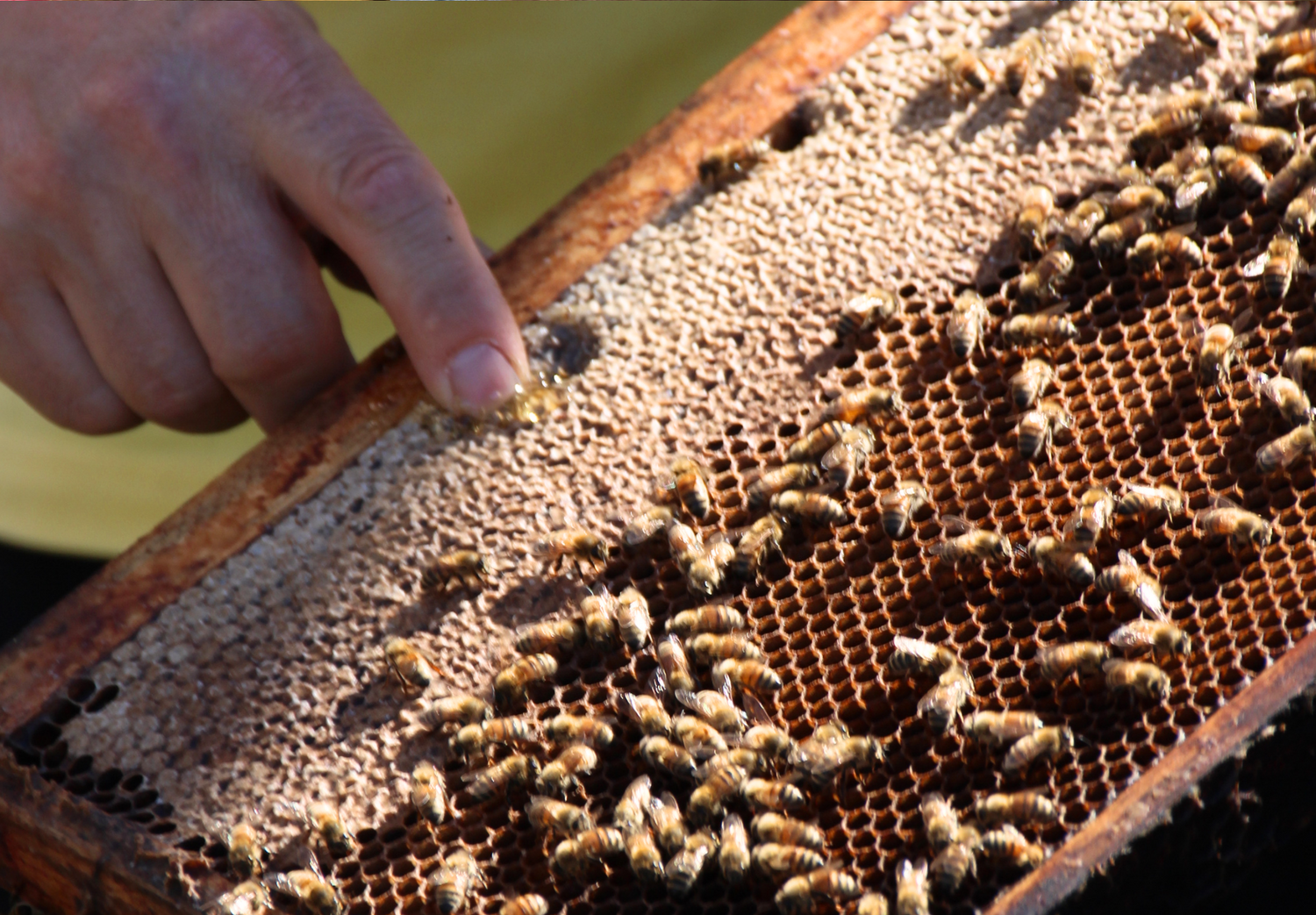 UV Protection
And as if that wasn't enough, propolis's antioxidants can help protect your skin from harmful UV radiation, which can cause premature aging and even skin cancer.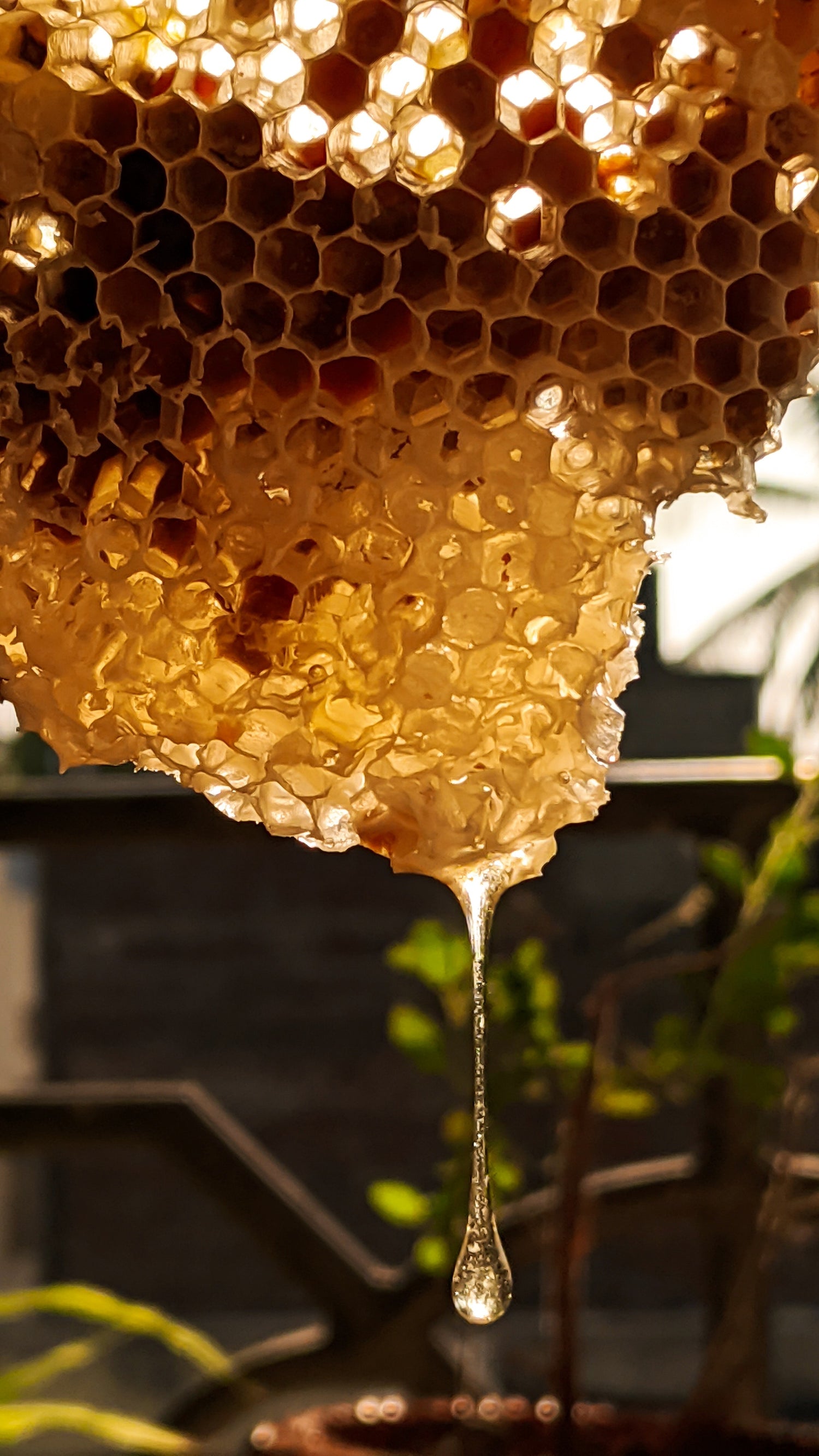 Glowing Skin
Beeswax is a natural emollient that helps to moisturize and soften the skin. It also helps to lock in moisture, which can help prevent dryness and cracking.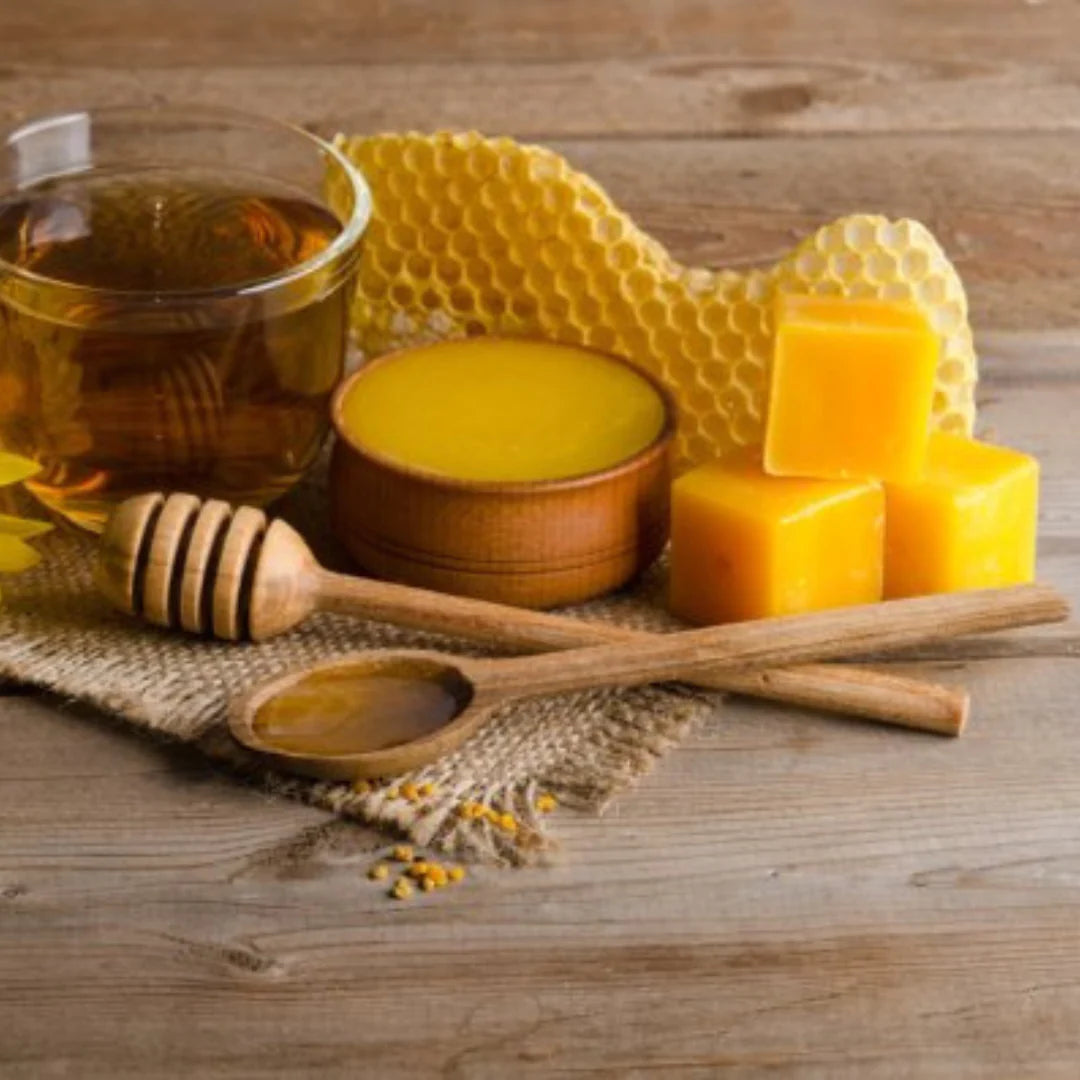 Skin Relief
Beeswax has anti-inflammatory properties, which can help to reduce inflammation and irritation on the skin. This makes it a great ingredient for people with sensitive skin or skin conditions like eczema or psoriasis.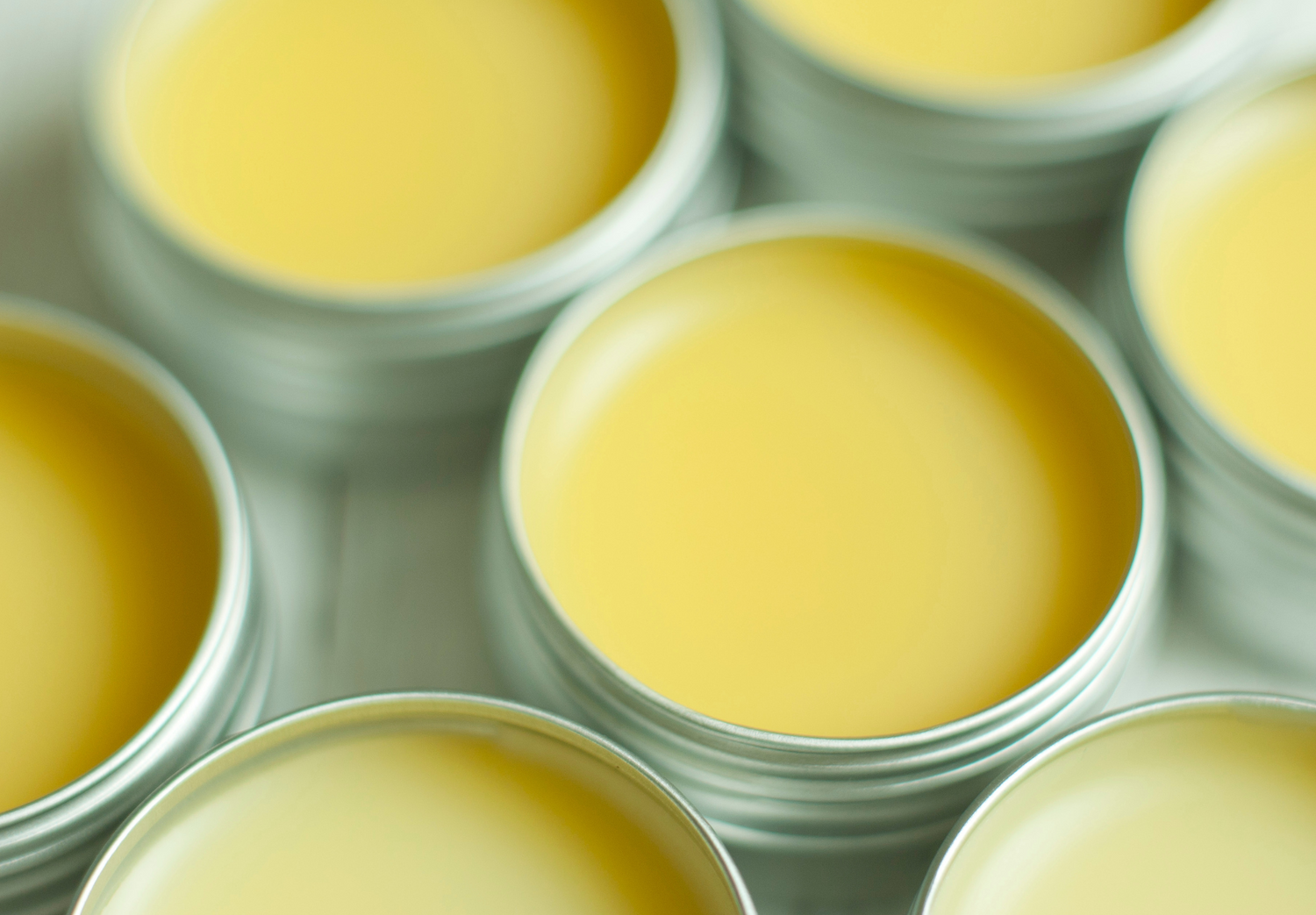 Skin Protection
Beeswax creates a protective barrier on the skin, which can help to shield it from environmental damage like wind, cold, and pollution.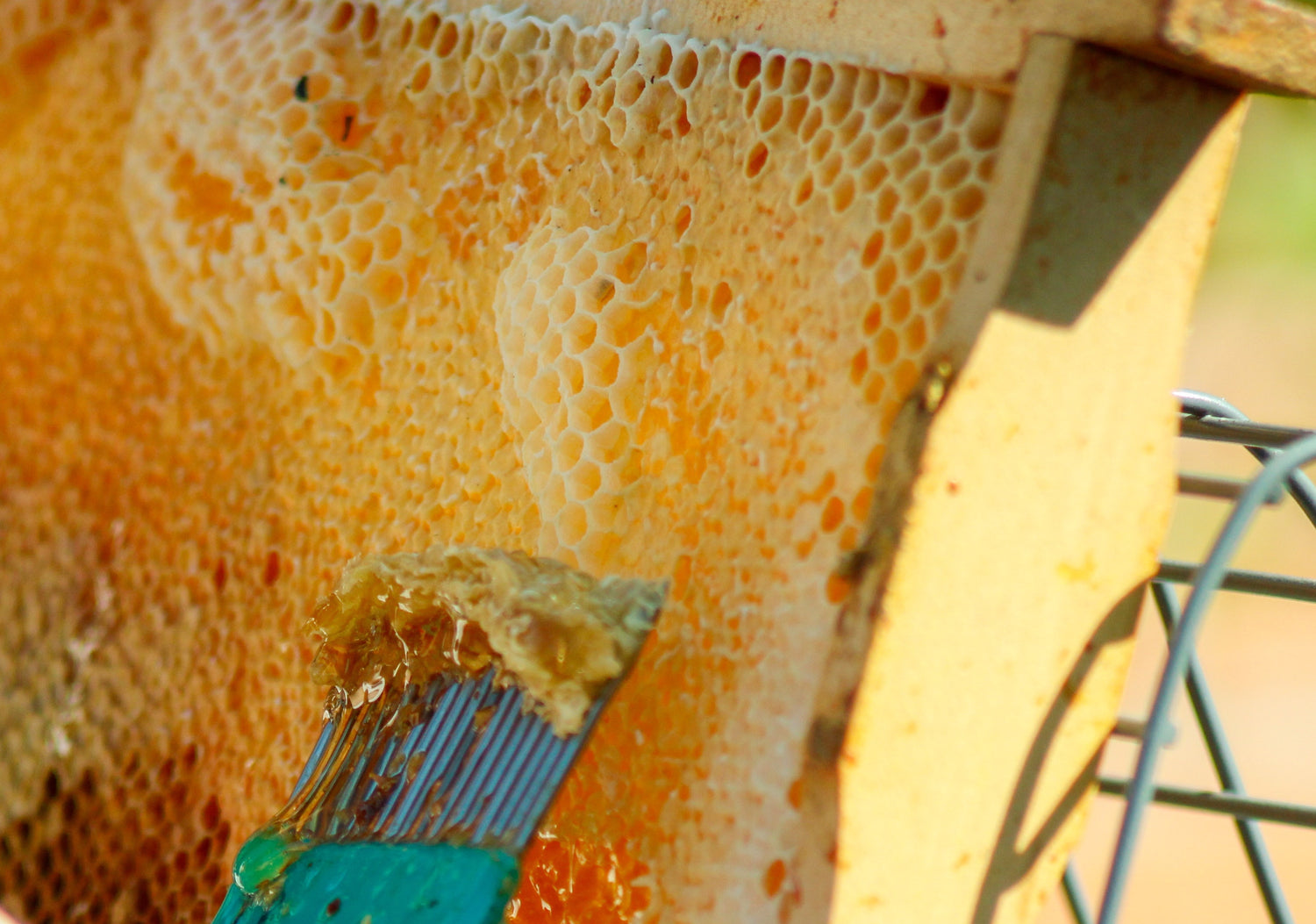 Healing Skin
Beeswax contains vitamin A, which is important for skin cell health and regeneration. This can help to speed up the healing of wounds and cuts on the skin.
Through years of extensive research, we have achieved a high level of expertise in our field.

Our commitment to excellence is evident in the use of only the highest quality Canadian propolis that is sourced directly from our own hives.

This guarantees that every product we make is crafted with the purest and most potent ingredients available.

Propolis has antibiotic, anti-inflammatory, anti-fungal, and anti-microbial properties, in addition to immune-boosting properties and its antioxidant content.

As a result, it is commonly used to address various illnesses and conditions, as well as for general health maintenance purposes.

Visit our bee propolis page to learn more!

Bee propolis is available in a variety of applications depending on the intended use.

Dr. Bee propolis products are available in conveniently sized containers so you can easily reach for bee propolis in your medicine cabinet or on the go.

In general, the daily intake of Bee Propolis should not exceed 600mg of for adults.

Below are our recommended dosages for our various products:

Spray: 3-6 sprays every 3-4 hours. Do not exceed 30 sprays per day.

Tincture: Adults - 2-3 ml taken daily (approximately 40-60 drops).

Capsules: Adults: 1 capsule taken daily or as recommended by a physician.

Please consult a physician for use beyond 1 month.
The main difference between the two versions is the solvent used.

Alcohol-free versions are preferred by those who want to avoid alcohol or give them to children to use.

However, alcohol versions can be more effective when used topically, especially when dealing with issues caused by microbes.

Bee propolis is generally regarded as safe to use.

However, because the composition of bee propolis varies, it is difficult to research potential side effects.

If you have a known allergy to bee products, bee stings, conifers, or poplars, consult with your health care provider before using propolis.

Head over to our Help Centre to find answers to our most popular questions or get in touch with our team.