Comb Honey - Ross Round
Item is in stock
Hurry! Low inventory
Item is out of stock
Item is unavailable
Devour Honey in Its Purest Form. 
Experience the natural sweetness of Dr. Bee's Comb Honey, straight from the hive to your doorstep. Our light wax combs are brimming with raw, unfiltered honey, infused with nourishing bee compounds like pollen, propolis, and royal jelly. Delight in the unique texture of our Comb Honey and indulge in the satisfying chewiness of the entire honeycomb, wax cells and all, for a truly decadent treat.



A perfect addition to elevate your charcuterie board. Pair with meat and cheese, or enjoy on its own. The entire honeycomb can be consumed, including the light, waxy cells. The wax can be swallowed or chewed like taffy candy or gum. Alternatively, you can remove the wax.
Benefits by Ingredient
Our premium Canadian honey is unpasteurized to retain all the benefits of naturally occurring antioxidants, vitamins and minerals in raw honey.
Energy Boost
Packed with antioxidants, raw honey is a natural energy source.
Immunity Support
The antibacterial and anti-inflammatory properties keep your immune system resilient.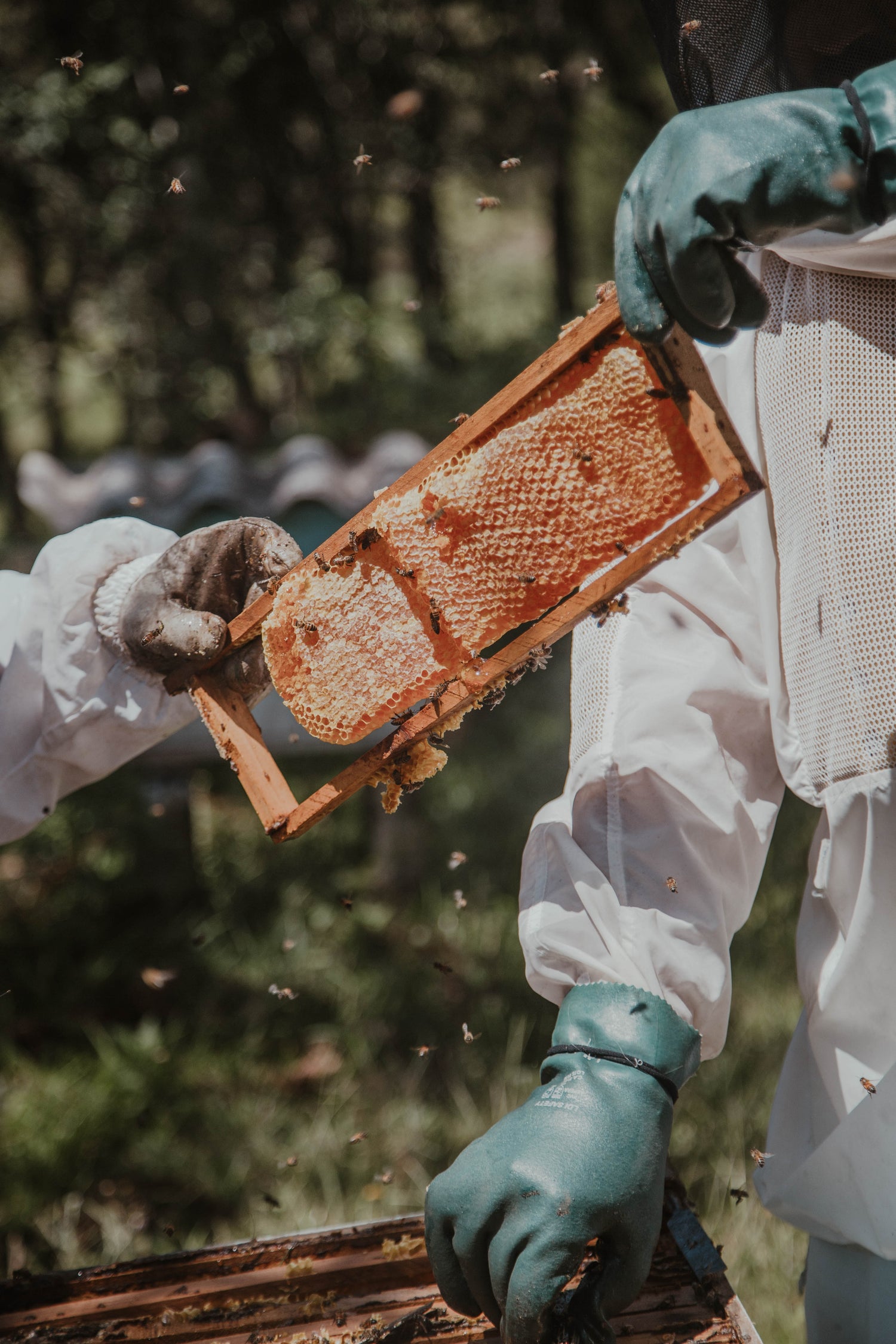 Gut Health
The prebiotic properties of honey can also improve digestive health.
Honeycomb is the rawest form of honey, straight from the hive.

Comb honey is made of beeswax combs which are filled with pure honey and capped with a thin layer of beeswax.

When you purchase honeycomb to eat, the honey inside is often fully or partially crystallized.

Yes! The entire honeycomb is perfectly safe to eat, including the waxy cells.

Not only is it safe to eat, it is absolutely delicious.
Don't let the thought of eating comb honey intimidate you. Enjoying this delicacy is as easy as cutting a piece of the honeycomb with a butter knife and savoring its sweet, natural flavor!

The waxy cells of the comb are not only edible but can also be chewed like taffy, providing a unique and satisfying texture. However, if you prefer, you can simply spit them out.

Comb honey is versatile and can be used in various ways. Spread it over warm bread or crackers for a simple yet delightful snack, or pair it with baking, meats, cheeses, or chocolate for a more sophisticated culinary experience.

The possibilities are endless!

Head over to our Help Centre to find answers to our most popular questions or get in touch with our team.